No, I'm not quoting D4L (or maybe I am, but not intentionally). But anyway, I have had quite a few people tell me they wish they could travel internationally and, while I cannot assume where anyone is financially, I know some of them well enough to not have to assume. I know for a fact that some of my friends and family earn in the same ballpark, if not upwards of what I make. And, while having a dual income home helps a ton, traveling, both domestically and internationally, can be done without that added advantage.
Now, I'm not advocating anyone jump off the deep end and do what Desirée and I are doing yet. Two months overseas as full time working adults can be difficult (her), if not outright impossible (me). Being that Desirée is in school and works at a university, she was able to take this "learning experience" while returning to a her position at the conclusion of the summer. I, however, was unable to and, luckily, our decision to take this trip coincided with recruiters from two institutions reaching out to me with positions to consider. So, I resigned without the certainty that I would return to NC with a job but with an idea that I am in a good position to get one.
I'm not advocating that you do that. But I'm not saying don't. Do what's best for you, taking full responsibility over whatever comes. Panos , our Airbnb host in Athens, posted on Instagram today saying, "Twenty years from now you will be more disappointed by the things you didn't do than by the ones you did do!" Since high school, I've seen my great-grandma, father, and a few childhood friends die. None of them ever left the country and, even though that's not everyone's "thing," it's mine and I'm going to do it when I can.
Ok, I'm way way WAY off track. Time to hop back on. *rewind… fast forward… Yeah, stop right there*
Now, I'm not advocating anyone jump off the deep end and do what Desirée and I are doing yet but you can do it on a smaller scale sooner than later and it can be done affordably. You'll see that I don't use the word cheap because I don't like cheap things. I like nice things that have a high sticker price and a low out of pocket cost. Change your word choice and you can change your life.
Putting first things first, you must have your passport. Get it yesterday. You don't want to have the perfect opportunity fall in your lap and you can't take it because you could have prepared but haven't. (Wow! That's a lesson in general life but apply it to this and I'll probably circle back around to it on another post later.) It'll cost you $110. Get it now so you don't incur additional fees.
Secondly, you have to fly. It's not the early 1900s and the Titanic isn't an option (nor would you want it be, hindsight being 20/20 the way it is). Now, this is probably going to be the heaviest expense you incur and it's going to feel that way because you have to pay it at once. We're fortunate enough to have an awesome credit card with benefits that help us offset airfare costs but it still can be a pretty penny (and has been on past trips). But, if you plan properly and read about best times to purchase flights, you can save a few coins.
Next up, you have to find out where you're staying. I'm all for Airbnb. Click this link if you've never signed up for an account before and get a $40 credit towards your first stay. Mind you, depending on where you are, that $40 could be a couple nights. Prime example: Last night we had a redeye flight that landed at 5 AM and needed somewhere to crash before our actual reservation began. Realizing we had nowhere to stay upon landing, I hopped on Airbnb.com yesterday and snagged us a nice 1BR apartment for $19/night and, even though we only needed it for 7 hours, that's still a rate MUCH cheaper than any hotel I've ever stayed in *Has flashback to the $35/night roach motel Xiaoxia and I once stayed in because we were too tired to drive*.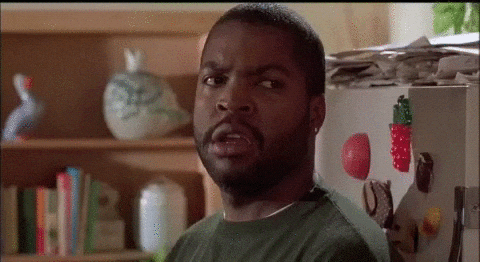 True, the cost of living in Thailand is MUCH lower than in the U.S. but that worked out to our advantage. Which brings me to my next point…
The cost of living is so low in some places that you can seriously leave your Airbnb at 8AM, eat three full meals, take a tour or two, have some drinks, and get back home around 3AM having spent under $50. Tonight, in Phuket, I ate fresh lobster at a restaurant on the beach paired with two sides and a glass of chardonnay for ฿494 ($15). I'm willing to bet I couldn't get that meal with that view anywhere at home for under $60. That's a nice meal. Just walking through town eating at random places in Thailand, I'm looking at spending ฿90 ($2.73) for lunch or dinner. Or, let's look at last week in Bangkok, when we ended up at this swanky rooftop bar 47 stories up. There weren't too many buildings higher than this one in this district of Bangkok so, compare that to an experience in the States and you're looking at upwards of $13/drink, and that is a conservative cost. I specifically remember going to the Signature Lounge in Chicago and not seeing a drink under $20 on the menu. You're paying for the view. Well, in Bangkok, that view plus a drink will cost you ฿30 ($8).
Now, you'll want to experience some stuff too, right? You can eat and drink at home. So you tour a Turkish castle ₺28 ($10) and take a private paddle boat ride through a floating market ฿400 ($12). You haggle with the sales people and come away with a few quality souvenirs to take home to family and friends, spending another ฿400 but that's a steal in USD.
Alright, we're going to break this down on the low end using some of the numbers I just gave you and a couple imaginary (but realistic) ones because no one knows what flight prices will be like in six months. Let's estimate 9 days out of the country, with about two of those days being spent in the air, equaling 7 on the ground.
Passport: $110
Roundtrip flight w/ meals included: $850
Airbnb for 7 nights at $35/night since you want to ball out: $205
Two regular meals/day: $19.11
One $10 baller meal/day: $70
Four nights on the town with 3 drinks each: $96
Five cultural experiences avg. $10: $50
Souvenirs for five people: $15
Stories you can tell your kids: Priceless
You just spent under $1,500 on your first time out of the country. And over half of that was on a fictitious flight price. Sounds like a lot of money, right? Well, while I think it is certainly a privilege to be able to do this, let's break down what that looks like on a weekly basis: $1,500 is really $30/week. If you cut off cable, you're halfway there. If you cut off cable + cut back heavily on eating out, you're definitely there. And I'm not asking you to make sacrifices that I wouldn't make; We moved from a pretty nice apartment on a nice side of town to a place I was less than impressed with so we could cut back on costs and afford to do this.
If you want to do it, I believe you can figure it out. The blueprint is right here.
To see more photographs like that AWESOME Santorini sunset, follow @DSquaredVisuals.
And, to see Desirée's take on making this travel thing happen, click here.
Make figuring out a way a priority.